'Where have you BIM' 2015 First-Prize Winners finish Singapore Field-Trip.
16/10/2015
The field-trip to Singapore from 29 September to 4 October 2015, which was co-held by HCMUARC, Graphisoft Japan company, Kajima Corporation and YKK took place successfully and provided students with informative experience.
The main activities of the trip included: attending at Archifest 2015, visiting headquarters and field construction works of KOA Kajima Corporation & YKK AP Façade.
The students experienced the main conference of Archifest presented by experts from universities and companies reputable for development trends of urban areas in the future as well as events and sightseeing tours to famous buildings in Singapore.
To students, visiting constructions that are being built by KOA Kajima Corporation & YKK AP Façade was a memorable experience. Besides, students had the opportunities to understand the companies' activities and discuss ways to apply BIM to architectural design at the current time and in the future.
Students also had a chance to visit famous spots and experience an intriguing blend of lifestyle & culture of Singapore.
For the success of the trip, HCMUARC delegation received a thorough preparation and warm welcoming from Graphisoft Japan Company, Kajima Corporation and YKK.
Hopefully in the future, the relationship between HCMUARC and Graphisoft Japan Company, Kajima Corporation, YKK keeps growing and flourishing, creating even more successful events among sides.
Field-trip Destination

Singapore

Date

29 September 2015 - 4 October 2015

Attendants

- Group of 1st prize-winning students in "Where have you BIM" 2015 competition:

Luu Vinh Hoang

Tran Ngoc Giao

Nguyen Vinh Hoang Thao

- Lecturer To Thanh Phuong, representative of HCMUARC

Sponsor unit

Graphisoft Japan

Lecturer

M.Arch. To Thanh Phuong – Architecture Department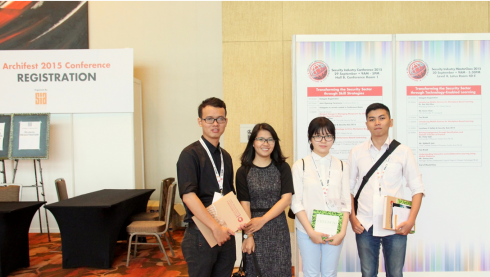 The delegation at Archifest 2015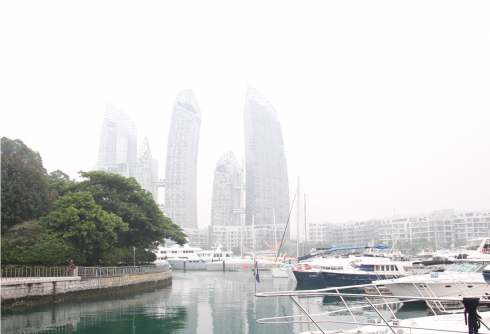 The ongoing construction by YKK AP Facade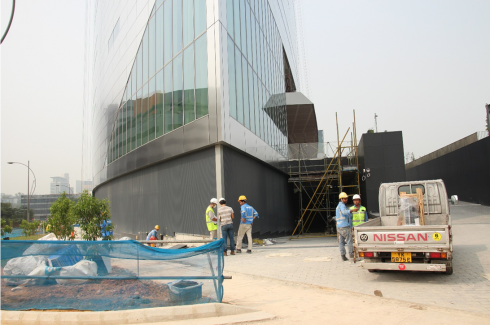 The ongoing construction by KOA Kajima Corporation
M.Arch To Thanh Phuong (Arch. Dept lecturer)
Latest News