HCMUARC visit KU Leuven on business
29/06/2016
On June 13, 2016 HCMURC delegation visited KU Leuven on business.
The delegation included Dr. Le Van Thuong, institutional President, Dr. Chung Bac Ai - Vice-Rector, and Dr. Truong Thanh Hai - Director of International Training Center.
Delegates had a meeting with Faculty of Architecture (FoA) of KU Leuven, which is one of the well-known training hub for its teaching staff and sophisticated facilities in the field of Architecture and Civil Engineering across Europe with integration of community's tradition and culture.
The meeting was held at FoA headquarter in Ghent in friendly and cooperative spirit and manner.
Besides determination on maintaining collaborations in the frame of HCMUARC's Progressive program, the two parties considered undergraduate and graduate (Master and PhD) collaborative training in the filed of Urban Design and Spatial Planning and Architecture.
Other academic initiatives such as staff exchange at undergraduate and graduate level, scientific seminars and capacity building were also in consideration.
This marked a new approach of bilateral relations aimed at comprehensive development of mutual cooperations.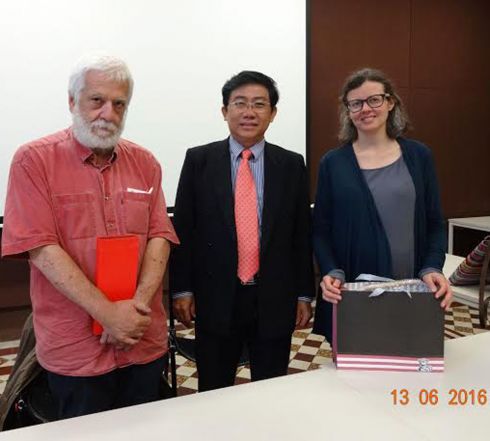 Meeting with Prof. Bruno De Meulder (KU Leuven, Belgium)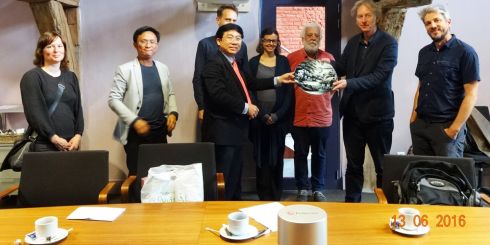 President Le Van Thuong presented gift to representative of FoA, KU Leuven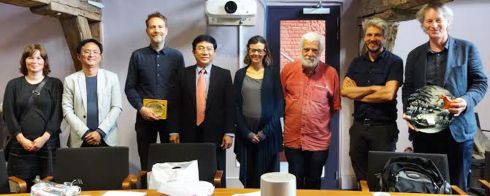 Latest News