HCMUARC visit ENSA Grenoble (France) and sign Memorandum of Understanding (MoU).
29/06/2016
As a part of the Euro trip to maintain and strengthen ties with European partners, on June 14 2016 HCMUARC paid a business trip to ENSA Grenoble and signed the Memorandum of Understanding (MoU).
Dr. Le Van Thuong - Institutional President, Dr. Chung Bac Ai - Vice-President, and Dr. Truong Thanh Hai - Director of International Training Center had a meeting with Department of Architecture - ENSA Grenoble (Ecole nationale supérieure d'architecture de Grenoble).
During the meeting, the two parties discussed in cooperative and friendly manner building procedure of Architecture collaborative training at both undergraduate and graduate level and signed the Memorandum of Understanding.
ENSA Grenoble is one of the oldest training institutions of architecture and arts in France. Its representatives expressed their good will on improving bilateral relations with HCMUARC.
HCMUARC also spent time viewing ENSA Grenoble campus and facilities.
The whole infrastructure of ENSA Grenoble was designed and built with friendly-learner manner including modern library, model workshops for various requirements of students regarding design with 3D printers, engineering, carpentry section and spacious room for individual and collective learning purpose.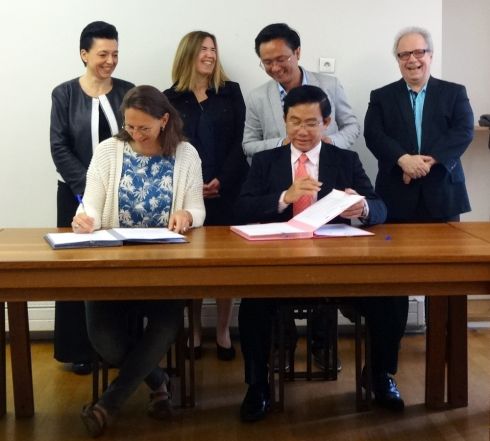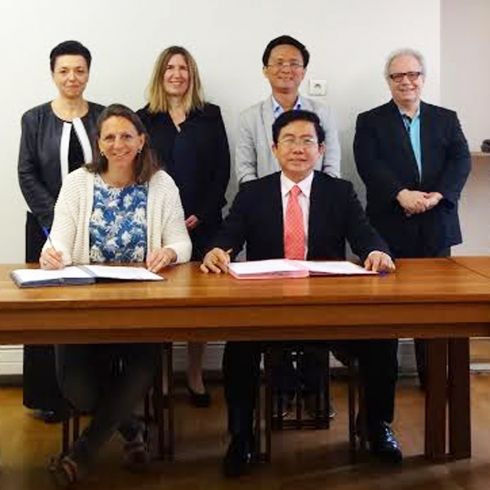 MoU signing ceremony with ENSA Grenoble (France).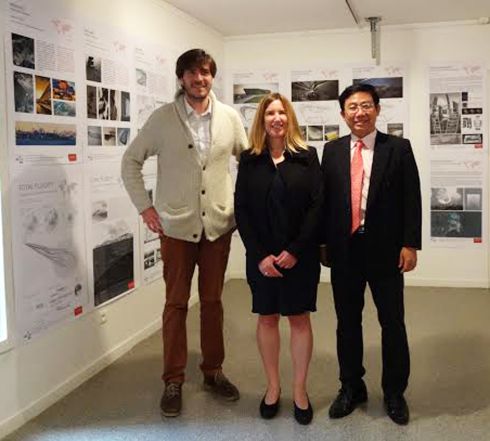 ENSA Grenoble showed HCMUARC exhibition space.
Latest News