M POINT Exhibition Launching 2015
13/10/2015
The M POINT exhibition 2015, held by Industrial Art department, was inaugurated on October 6th at the university main hall.
Joining the exhibition were guest visitors, lecturers, students from the inside and outside the university. This time, especially, welcomed the presence of the UCN Rector – Ms. Lene Augusta Jorgensen and her delegation.
The exhibition is designed to present 3 main majors of Industrial Art department including: Graphic Design, Industrial Design and Fashion Design to the public and businesses who have been using labor force in Design field.
There are 100 best designing works in this exhibition, 40 of which are in graphic design field (web design, graphics for events, product packaging, animation books…), 30 of which are in product design field (household products, furniture…) and the other 30 are in fashion design field.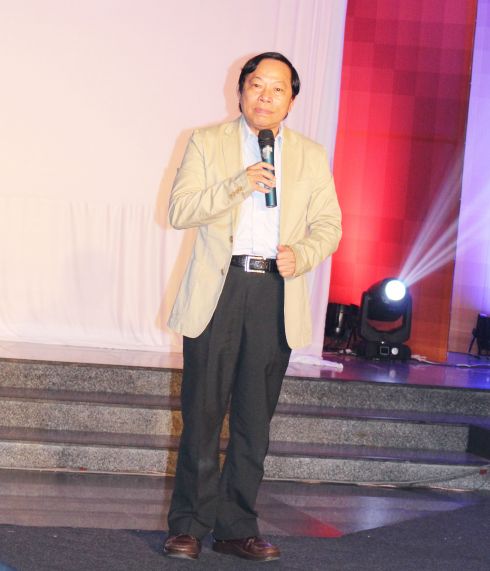 Rector Pham Tu in an opening address
Addressing the ceremony, Rector Pham Tu highly valued the great efforts of lecturers and students of the related department in this exhibition.
The organizing board hoped that this exhibition is not only the playground for students of the university but also for students of outside institutions in the designing field.
This is also an opportunity for high school students with creation passion who are looking for information related to designing field in HCMUARC.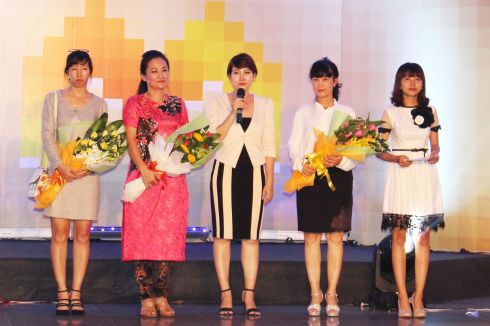 PhD. Ngo Thu Trang - Dean of Industrial Art Department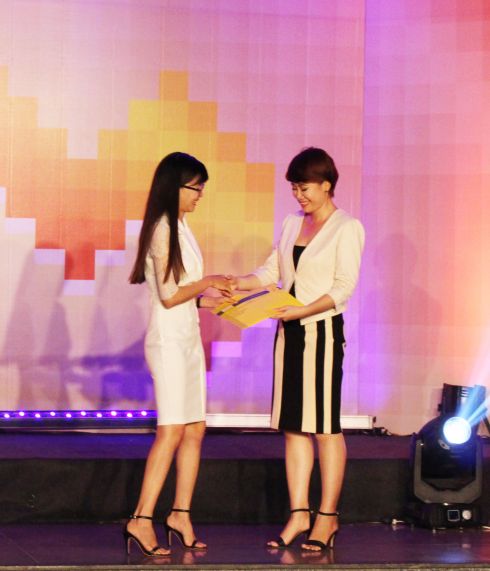 PhD. Ngo Thu Trang on receiving scholarships from sponsor units
Being through foundation and development, the Industrial Art department has been not only proving as the most prestigious institution in the field of design but also orientating the aesthetic direction along with the development of the society.
For many years, the industrial art department has been training the high-quality labor force which helps create the exclusive trademark for the university.
This is the third time the exhibition has been held ever since 2013.
Exhibition hours are Tuesday through Sunday 8:00 A.M. to 5:00 P.M. Closed Sunday.
D. Hung
Latest News